Our Team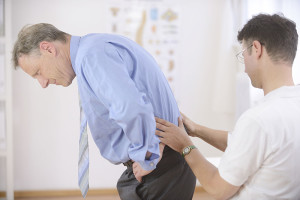 The team at Anderson Chiropractic and Wellness Center is comprised of highly trained health care professionals that are passionate about helping people overcome the challenges they face.




---
Dr. David Anderson
is a licensed Chiropractor serving the San Diego community. Dr David Anderson has been freeing people from pain in the clinic in San Diego as a Chiropractor with 20 years of experience. Dr. Anderson is committed to promoting optimal health and well being of patients.
Dr. Anderson uses a "whole person approach." This approach to wellness means looking for underlying causes of any disturbance or disruption (which may or may not be causing symptoms at the time) and make whatever interventions and lifestyle adjustments that would optimize the conditions for normal function. Using this unique approach, he is able to help you to accelerate and/or maintain your journey to good health.


Dr. Anderson initially graduated form San Diego State University in 1985 with a Bachelor's Degree in Sports Medicine and Physical Trainer. He continued on to Los Angeles College of Chiropractic and graduated with honors in 1988. He started out in Lakeside, California and worked with 2 medical doctors until 1992. He then started his practice in Mission Valley and in 2003 he moved to Scripps Ranch where he practices currently.


Dr. Anderson's philosophy has evolved to Chiropractic, Nutrition and Detoxification = Optimal Health. His physical medicine background allows him to use Physical Therapy, Ultrasound, Heat/Ice, Stretching, Trigger Point Massage Therapy and traction to help in his healing.


His nutrition training allows him to use Muscle Testing to evaluate each gland and organ to determine weakness and illness in the body. Dr. Anderson uses organic whole food supplements and Homeopathy together to get the best possible results in your body. Most diseases are caused by deficiency of nutrients and toxicity of chemicals such as pesticides, food additives, hormones in food, antibiotics, trans-fatty acids and much more.


Dr. Anderson uses the Ionic Detox spa bath that helps detoxifies hundreds of toxins that are stored in your liver, kidney, fat and other organs. Many symptoms are a result of imbalance of chemicals in your body. Fatigue, inability to fall asleep or stay asleep, allergies, sinus problems, headaches, stomach and digestion issues, weight gain, slow metabolism and other symptoms can be helped with this approach.


Our goal is to give each patient the best individual program to help achieve optimal health. In our testimonials section you can read about what some of our patients have said about their results. Dr. Anderson is here to always answer any questions you may have about your first visit or your continued care.